Geeks gather together
09 Jun
Posted by: Bryan in: Events, Photos, Podcasting, Using new media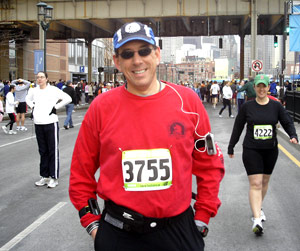 New England podcaster Steve Runner presented a riveting five-minute defense of podcasters and podcasting during Episode 47 of his Phedippidations show last week.
Steve's rant was prompted by what he considered to be a less-than-flattering profile of podcasting by BBC Radio Scotland reporter Muriel Gray late last month.
From meeting Steve last month at a gathering of the New England Podcasters and corresponding with him by e-mail for the last several months, cheapest pharmacy I can say this: he is fair, women's health thoughtful and meticulous about every word in his podcast, willing to give others the benefit of the doubt, and absolutely not about bathing himself in glory. So even though I haven't heard Muriel's piece — it was no longer available at the BBC site when I searched earlier this week — I have no doubt that Steve's anger is well-founded and genuine.
Take a listen to what Steve has to say:
You can also use the player below.
Then, make sure you check out the Phedippidations podcast. I have no aspirations to become a runner, but even I can enjoy programs with clever titles such as "Becoming a Good Animal." The podcast is not — as you will find out — only about running.
[Technorati tags: Steve Runner, New England Podcasters, Phedippidations]


Neville Hobson and Joseph Jaffe talk podcasting. See more photos.
A great time was had by all last night at the For Immediate Release and Across the Sound Geek Dinner at Isabella's in New York City.
I made the trek from Boston for the occasion, information pills and it was well worth it. I met three trailblazers of business podcasting — Neville Hobson, Shel Holtz, and Joseph Jaffe — and some fellow passionate listeners.
Among the the discussion topics, which only got better as the wine continued to flow(!):
The authenticity and potential of Second Life
Seth Godin and blog commenting
Taking social media to the masses
Ownership of blogs and podcasts
Writing business books
Conference presentations — do participants want to be involved or just spoken to?
How we read blogs and listen to podcasts
New-marketing and advertising opportunities
Creative business cards
Thanks to Neville, Shel, and Joseph, as well as Patti Birbiglia, Mike Bellina, Christopher Carfi, Brian Spelman, and our gracious waitress Kate for an educational and entertaining evening.
And of course, no "geek dinner" would be complete without making the requisite audio recordings to capture our most intelligent utterances. Look for some of those in this space beginning next week.
[Technorati tags: For Immediate Release, Across the Sound, Neville Hobson, Shel Holtz, Joseph Jaffe, Christopher Carfi, Mike Bellina, Patti Birbiglia, Brian Spelman, geeks, New York City]