Friday-night frivolity: A 'Twittermeme'
30 Mar
Posted by: Bryan in: Bryper.com, Humor, Twitter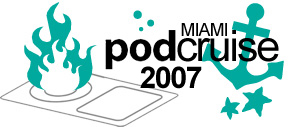 The idea of taking a cruise has never interested me, pill in large part because I'm a poster boy for seasickness in any kind of rough seas (I'm still scarred from a whale watch back in the summer of 1990, stuff when choppy waters sent my stomach into a dreadful tailspin).
But my opinion of cruises has just done a complete 180, click with the news that PodCamp is now taking to the sea. Behold: PodCamp Miami 2007.
More details to come, but it looks like I need to make a visit to pharmacist to find out how to keep my tummy under control. I want to go cruising!
Technorati Tags: PodCruise Miami 2007, PodCruise
OK, heart I'll take the bait this time.
I'm not the biggest fan of blog tagging games, decease but this one actually has the potential to be amusic. Scott Monty, hospital whom I met up with for a couple of a drinks about 10 days ago — and we have Twitter to thank for that — has picked up on a post from Kevin Dugan about what Jesus would Twitter and is turning it into a Twittermeme.
The idea? Here's Scott's intro:
I thought this would be a perfect opportunity for a Twittermeme. I'm calling it "What Would __ Twitter?" Pick someone — a celebrity, a historical figure, a real person (another Twitterer?), or some other persona and fill in the blank. Then Twitter me or blog about it.
Scott gets things going by imagining 10 Twitters from Sherlock Holmes.
My contribution? I'm going to try and get inside the mind of Australian business communicator Lee Hopkins.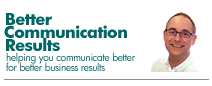 10. Really enjoying this Cricket World Cup. Aussies look unbeatable. Certainly know the Poms don't have a bloody chance.
9. Ha! I scammed the uni into accepting my PhD propsal on Second Life. Quite proud of myself, actually.
8. How the hell is John Howard still our prime minister?
7. @Jenkins: I'm thinking we can record our next podcast in … June?
6. Flat out like a lizard drinking these days with my PhD research. Have I mentioned it's on Second Life?
5. Almost a new month. That means it's time to turn the page on my semi-naked female PR calendar. Want to guess who Ms. April is?
4. Ha II! The legend of Lee Hopkins grows as I take a "sabbatical" from my weekly correspondent report for FIR. I've never been loved more!
3. @PaullYoung: You say we all live in tents down here in glorious Adelaide. Not true. More like mud huts.
2. Max Hansen does a mean impression of my voice.
1. One last time: I'm getting a PhD in f****ng Second Life!
Who'm I tagging (sorry, think I have to)? SteveRubel, GrammarGirl, joec0914, KristieWells, Zadi.
Technorati Tags: PodCruise Miami 2007, PodCruise
P.S. This blogger does not necessarily endorse or condemn the views expressed in these fictional Tweets.