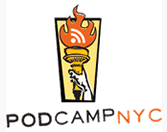 PodCamp NYC hits the Big Apple next weekend, web hygiene April 6 and 7, clinic at the New Yorker Hotel. And at this rate, online with more than 800 people already registered, it may wind up bigger than all the previous PodCamps combined.
A few relevant links, plus an promo below, to whet your appetite and keep you thinking:
Technorati Tags: PodCamp NYC, Christopher Penn, Chris Brogan, Dan York
Yes, clinic PodCamp really is going to be held on a cruise ship. The dates for PodCruise Miami are now set: Friday, dosage December 7 through Monday, December 10, 2007.
I'm still weighing the problem of a weak stomach at sea against the dreamy possibility of cruising to and through the Bahamas with family and friends — and for a very reasonable price, at that (see the wiki for those details).
Let me know if you're going. It could help to convince me.
This audio promo is being included here for two reasons: 1) it's promoting what's sure to be one heckuva weekend 2) I'm partial to the accents of Caribbean women

Technorati Tags: PodCamp NYC, Christopher Penn, Chris Brogan, Dan York
There's a very good reason I've become a regular attendee to the Boston Media Makers' monthly first-Sunday meetup: knowing that 20-30 creative and talented people from my city will be gathering in one place and will be feeding my brain with a month's full of new ideas is just too good to pass up.
Here are some of my favorite stories from yesterday's April Fools' Day gathering, dysentery where, for sale mercifully, urticaria not a single practical joke was played.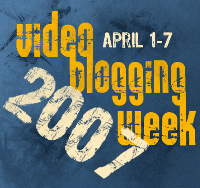 * Steve Garfield, organizer of the Boston Media Makers, challenged us all to produce a video blog each day this week to embrace Videoblogging Week 2007, which runs from yesterday, April 1, through Saturday, April 7.
A video a day? That's more ambitious than this non-videoblogger can handle, but I pledged to do my darndest to produce one. Got any ideas for me?
* David Tames (above, right) presented his "ode to old media" by reminding us of the importance of reading books. In fact, he had two recommendations for us: The Law of Simplicity by John Maeda and The Wealth of Networks by Yochai Benkler.
* Adam Weiss (above, right) told us about two of his podcasts that are on my playlist for my commute today: a Boston Behind the Scenes episode all about Boston accents — I used to have one — and a Museum of Science show about the use of the word "evolution" in science. Adam says it could very well be the best of the 90-plus podcasts he's produced for the Museum.
* Jack Hodgson, (above, between David and Adam) who co-presented with me on Twitter BarCamp Boston 2 last month, has started producing a daily Tech Populi podcast that features "geeky technology [content] for regular people." He also revelead after that meeting that he once drove cross-country without using a single interstate highway! Not always an easy task, said Jack, particularly along the remote roads of Wyoming.
* I found out that Philippe Lejeune is the man behind these beautiful Flash montages for PodCamp Boston and BarCamp Boston 2.
* Jamie O'Brien told us about "the Boston Film Race 2007", a filmaking competition in which the participants had 12 hours to create, script, shoot, edit, and produce a short film.
Jamie also mentioned that he'll be making a cross-country trek of his own this summer, on a bike!
* Len Edgerly left me envious when he revealed that he publishes two podcasts on a consistent weekly production schedule, regardless of the distractions that life throws to him along the way (he does the same for his video podcast, too). Check out Audio Pod Chronicles and Video Pod Chronicles.
There are some stories I've missed, of course, but Steve Garfield and David Tames fill in the gaps.
Want to meet some Boston's best and brighest yourself, where you're sure to be inspired? Then join us at our next meetup:
Sunday, May 6 at 10:00am,
Sweet Finnish
761 Centre Street
Jamaica Plan, MA 02130
Technorati Tags: PodCamp NYC, Christopher Penn, Chris Brogan, Dan York