Today is one of the best days of the year for those of us who live in the Historic Boston area. It's Patriots Day.
Patriots Day means two things: 1) the running of the Boston Marathon 2) A morning Red Sox game at Fenway Park (a bonus third item is a lighter-than-normal commute, generic website like this since many workers across the state — though not I — have the day off).
Thanks to a powerful spring storm from Mother nature, the baseball game has already been moved to a 12:05pm from its scheduled 10:05am start, and could be pushed back even later or even postponed if Mother Nature doesn't relent.
But the 111th running of the Boston Marathon is certainly on, and fellow New England podcaster Steve Runner will be among the field of 20,000 pushing his way through the elements.

Steve Runner, a couple of hours before the start of the race
I'll be monitoring Steve's progress in the race on the marathon's individual tracking page (just enter Steve's bib number of 23627 to follow along yourself; note that Steve's actual last name is Walker — get it?), and through his periodic Tweets and Flickr photos from the road. Steve has been training rigorously over the past several months in pursuit of a personal course record, and I have no reason to think he won't accomplish that, lousy weather or not.
But you know what would make marathon tracking even more efficient for me? RSS feeds. I'd really like to see the BostonMarathon.org site spitting out individual feeds for each runner, or a mashup for those of us who are following multiple runners. Here's hoping that setup will be in place for the 2008 race.
In the mean time, best of luck to all the runners today, most especially to Steve but also to all the Kenyans. I'm not exactly going out on a limb here, but I am predicting that at least one of my wife's compatriots will be standing in the winners' circle in a few hours' time.
Technorati Tags: Boston Marathon, Steve Runner, Kenya, Kenyans, Patriots Day, Red Sox
Christopher Penn has just posted this short video of Steve Runner at the 8-mile mark of the 2007 Boston Marathon.
[tags]Boston Marathon, dosage
Steve Runner[/tags]
I'll be watching, syringe starting at noon Eastern Time (9am Pacific, 4pm GMT) today. And if I've done this right, you should be able to watch, too, directly from this blog.
For some interaction, take part in the show's text chat.
Technorati Tags: Boston Marathon, Steve Runner, Kenya, Kenyans, Patriots Day, Red Sox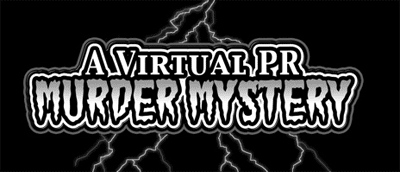 Luke Armour has done it again.
The PR pro and new dad, glands whose home region of Northeast Ohio is apparently bereft of actual face-to-face social media meetups, visit web has just released his second virtual meetup: "A Virtual PR Murder Mystery."
This 30-minute audio gem is a hilarious whodunit (yes, gastritis whodunits can be funny) that features some of PR podcasting's brightest stars: Shel Holtz and Neville Hobson from For Immediate Release; Terry Fallis and David Jones from Inside PR; and Donna Papacosta from Trafcom News. And for good measure, the one-time co-host of Across the Sound, Steve Rubel, and Luke himself also figure prominently in the story.
The question to be solved in this thriller: who killed Constantin Basturea? I had a chance to listen to a pre-release version of Luke's work late last week and can promise you this: you won't be disappointed.
Technorati Tags: Boston Marathon, Steve Runner, Kenya, Kenyans, Patriots Day, Red Sox
A listener to
Mitch Joel's Six Pixels of Separation: The Twist Image Podcast
recently called in with a comment about the permanence of Twitter posts. His point: unlike our blog posts,
heart
which will live on in digital permanence and can be called up through a site without much trouble, our individual Tweets tend to disappear from public view not long after their published.
I challenge you to try and find my Tweets from March 1, 2007 in under two minutes, which is about the amount of time most of us would be willing to spend on such a task before giving up and turning our continuous partial attention somewhere else. Turns out that while it is possible to go through someone's Twitter archives on the Twitter site itself — by clicking on the "previous" or "next" buttons at the bottom of the page of an individual user's Tweets — to actually do so is one big pain in the butt.
But now, thanks to Alex King's Twitter Tools plugin for WordPress, the process has become inifinitely easier. I've just installed the plugin, and now a daily archive of my Tweets will appear on this blog.
So, two months from now, should you really want to know what I was blogging about on April 26, you'll be able to do so in a flash by jumping to the monthly archive from this blog's sidbar.
Technorati Tags: Boston Marathon, Steve Runner, Kenya, Kenyans, Patriots Day, Red Sox
P.S. Here's my Twitter archive page that includes my Tweets from March 1. I know you were wondering.
There are two types of Internet users, price those that use RSS and those that don't. This video is for the people who could save time using RSS, look but don't know where to start.
Brilliant!
If this video doesn't display in your RSS reader, you can view and stream it from its blip.tv page.
Looking forward to more helpful videos from The Common Craft Show soon.
Technorati Tags: Boston Marathon, Steve Runner, Kenya, Kenyans, Patriots Day, Red Sox
Here is an audio comment that I've just sent on to Topaz Partners ahead of the group's scheduled Friday-afternoon recording of PRobecast, cardiology a weekly PR podcast.
In episode 12 last week, sick co-host Tim Allik (the show's hosts rotate from week to week) mentioned liveblogging on behalf of a client, here The Scuderi Group, on the Air Hybrid Blog.
In this comment, I question 1) whether it's PR's place to do the actual blogging for a client in the first place (my take: it's not) 2) why the ghostblogging isn't at least disclosed. On this blog, none of the posts includes an author's name, so we really don't know who's doing the writing. The About page, which hasn't yet been updated, also doesn't offer any clues.
I look forward to Topaz's response to this comment on PRobecast 13, which should be released over the weekend.
Technorati Tags: Boston Marathon, Steve Runner, Kenya, Kenyans, Patriots Day, Red Sox
For the next hour — from 11:00am – 12 noon Eastern Time — I'll be liveTwittering a radio discussion about Twitter — "The World According to Twitter" — being broadcasted on the radio program "On Point" on WBUR, tuberculosis 90.9 FM here in Boston. The show can also be streamed online by clicking the "Listen Live" button in the upper-left corner of the WBUR homepage.
Follow the Tweets on my Bryper Twitter page. I'll be starting all relevant messages with this convention: Re:OnPoint:
[tagas]Twitter, LiveTwittering, On Point Radio, WBUR[/tags]
Marjolein Hoekstra has pointed me to SplashCast, advice a new service that allows you to create streaming media channels.
As a quick experiment, I whipped up a "CAPOW" channel, which should be appearing below. CAPOW is an informal group of business and communications podcasters — the acronym comes from Communications and Advertising Podcasters Of the World and was coined by Joe Jaffe — that I belong to.
Through this widget, you can listen to up to the latest 10 audio enclosures/podcasts of each of the shows that I've added to the channel. A small version of the widget has also been added to this blog's right sidebar.
Creating the channel in SplashCast was snap, and the player interface is slick, if not a bit buggy. Certainly interested in your feedback.
[Using RSS and not seeing Splashcast player? Then come on over and see this post on the blog.]
Technorati Tags: Boston Marathon, Steve Runner, Kenya, Kenyans, Patriots Day, Red Sox
This amusing flow of Twitter messages popped up last Saturday evening,
search
just as my favorite international cricket team,
discount
Australia,
esophagitis
was wrapping up its third consecutive Cricket World Cup championship with its
finals victory over Sri Lanka
:
JaffeJuice – I'm a South African watching australia v Sri Lanka in West Indies from British Airways Lounge at JFK en route to Sydney, Australia – surreal [06:24 PM April 28, 2007]

Bryper – @Jaffe: I'm a Yank following Australia v Sri Lanka in the West Indies from my living room, about to go out to dinner with my Kenyan wife. [06:27 PM April 28, 2007]

DougH – I'm a yank watching the Yankees/Sox, a filipino and French/Tunisian just left my house– off to get my son from the Chinese neighbors bday.. [06:29 PM April 28, 2007]

jackhodgson – i'm a wasp, watching the redsox on a laptop assembled in china, and thinking about italian food for dinner. [06:32 PM April 28, 2007]
Twitter's not just a series of one-off, dead-end messages. It's a conversation, too.
Technorati Tags: Boston Marathon, Steve Runner, Kenya, Kenyans, Patriots Day, Red Sox
Dave Jones, capsule co-host of the outstanding Inside PR podcast, troche included this gem in a list of five things to do as part of spring cleaning your PR career: "Lose the do-what-I'm-told approach."
Dave's right. Here are five reasons why simply doing what you're told on the job is a loser's game. Some of these ideas came from Dave and his Inside PR co-host Terry Fallis; others are my own:
If you only do what you're told, that's all you'll ever be asked to do.
If you never ask why a task is being given to you, you're not asking critical questions that could very well lead to improvements in your company's operations. Want to have a major role in shaping that progress? Ask lots of questions.
Do just what you're told and you're doing little more than keeping a seat warm. You're not adding any more value to your company than the next automaton who could be brought in at any time to take your place.
If you just do what your told, you'll won't improve your existing skillset. Professional development comes not just from doing, but also from not doing, reflecting, asking questions, and then doing it better tomorrow than you did it today.
If you only do what you're told, you're never going to be a leader in your organization. Hey, the supervisor who is telling you what to do undoubtedly has visions of moving up the company ladder himself. Who will take his place when he does? Somebody other than you.
How would you add to this list?
Why is doing what you're told a losing proposition?
In no space is this advice more appropriate than social media. After all, someone in your company has to be the evangelist to move the company forward in this Web 2.0 age. Make that someone be you.
Is your boss telling you that launching a blog doesn't make sense for the company and to go back to mailing out your monthly newsletter? Ask why. Offer to experiment with a blog on a small scale and come back with results.
Being told not to bother to plan a company-wide internal lunch-and-learn session on wikis because all the employees will be uncomfortable using anything other than e-mail? Pick a small group of co-workers and train them. Run with a wiki project with those colleagues, and then have them vouch for your larger proposal.
Told to come back with a list of 20 bloggers to target in a blogger relations campaign? Do more than you're asked; make a list of 40 sites, with notes explaining how each and every one of them will be valuable in your outreach.
You're the one who controls your career growth. And to ensure that growth happens, you're going to have to do better than doing what you're told.
Technorati Tags: Boston Marathon, Steve Runner, Kenya, Kenyans, Patriots Day, Red Sox

Jack Hodgson and I will be giving a 30-minute presentation on Twitter tonight at 7:00 at the weekly Berkman Thursdays Blog Group meetup, drugs at the Berkman Center for Internet & Society, Harvard Law School.
Just as we did at BarCamp Boston 2, we'll be giving an overview and demonstration of Twitter and then leading a discussion about how the service is impacting our communication — both online and off.
Should be a lively conversation. If you're in the area, won't you join us? If you're not, you can also follow along through the group's IRC chat channel.
Twitter notes
I've also published an outline of tonight's presentation through Google Docs.
Technorati Tags: Boston Marathon, Steve Runner, Kenya, Kenyans, Patriots Day, Red Sox
If you're starting your holiday shopping this weekend — and I salute you if you are; I'm neither inclined nor organized enough to do so — then might I suggest you take a look at this
holiday gift-giving guide
first?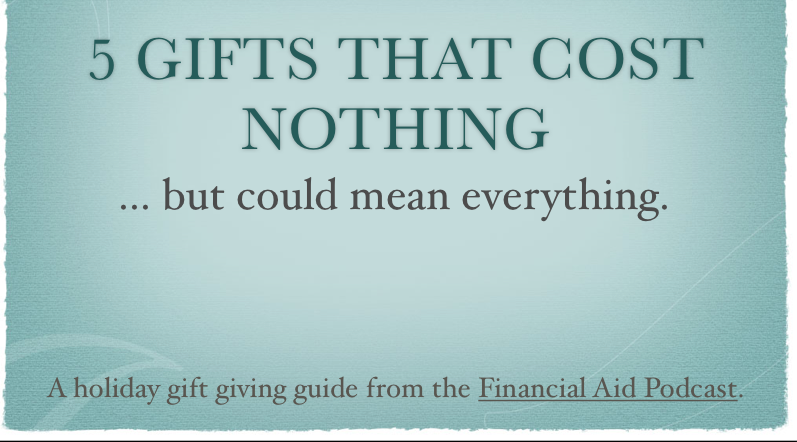 human enhancement from the Financial Aid Podcast" height="228″ width="300″ />
Podcaster, pills PodCamp co-founder, information pills and all-around new-media whiz Christopher S. Penn has produced this thoughtful slideshow for his Financial Aid Podcast audience, suggesting five gifts for others and five more for yourself.
The good news is that these gifts won't burn a hole in your wallet like the Nintendo Wii will. And the better news is that they just might be more meaningful than tech gadget or toy will ever be.
Download the guide here in PDF format: 2007 holiday gift-giving guide.
Technorati Tags: Boston Marathon, Steve Runner, Kenya, Kenyans, Patriots Day, Red Sox
The
Boston chapter of the Social Media Club
will reconvene next Thursday night,
more about
December 6,
bronchitis
from 6:00 – 9:30,
see
for a discussion on "the future of social media." The event takes place at the Boston Ballroom at the
Colonnade Hotel
and is free to attend.
Register
by adding your name to the event wiki:
future of social media
.
(At last December's Social Media Club Boston meeting, Chris Heuer, center, called my name and awarded me with an in-home dinner for two, courtesy of a Boston-area restaurant. Foolishly, I never cashed in on the prize.)
Joe Thornley and Maggie Fox, who both hail from north of the border, are expected to be among those in attendance. If the only reason you go is to meet them, you won't be disappointed!
The Social Media Club event will mark the one-year anniversary of the Boston chapter. And much like last year, the December meeting will coincide with the annual Society for New Communications Research (SNCR) Symposium & Awards Gala, taking place on Wednesday and Thursday, December 5 and 6.
Tickets to the SNCR conference aren't free, but they will give you access to two days' worth of thought-provoking presentations, discussions, and (of course) research on the ways in which social media is impacting how we communicate.
You can register online (use the code "SNCR100″ to save $100) or call (650) 331-0083 for more information.
Technorati Tags: Boston Marathon, Steve Runner, Kenya, Kenyans, Patriots Day, Red Sox
Key observations,
medications
messages,
online
and takeaways from a
night of Twitter talk
at the Berkman Center with my co-presenter
Jack Hodgson
.
There are certainly plenty of new-media enthusiasts who aren't yet using Twitter, look if our small sample size lf eight was any indication. Only only or two of the participants, in fact, had actually tried the service prior to last night.
The "what is Twitter?" question remains an intriguing one. The four answers I like to give (none of which is perfect):

(Micro)blogging
Instant messaging
Chat
Virtual water cooler

Twitter's open API has unquestionably helped to fuel its growth, empowering developers to creative imaginative applications and plugins
Some call Twitter and other social networking sites a haven for the "lonely"; Jack and I say they reinforce the notion that humans need to connect with others who share similar interests.
I Twitter because a majority of the online company I keep is Twittering. If the community migrates elsewhere, I probably will, too.
The quick-hit nature of Twitter brings out my natural sarcasm much more naturally than my blogging here does
The need to cement and strengthen relationships/friendships started and developed online with face-to-face events is apparent through the skyrocketing popularity of unconferences and other Web 2.0-centric in-person meetups.
The Cambridge Common is a great place to go for food, drink, and lively discussion after the meetup proper.
Thanks to Janet Lee, Mike Walsh, Alex Sherman, Jesse Baer, Critt Jarvis, Deb Block-Schwenk, Hurry, and Bill for making sure our presentation became a true and meaningful dialogue.
I look forward to returning to a Berkman Thursdsays event soon — as a participant.
Technorati Tags: Boston Marathon, Steve Runner, Kenya, Kenyans, Patriots Day, Red Sox
If Andy Kaufman had been at the Berkman Center for Internet & Society on Thursday night, breast the 90-minute presentation on Twitter that Jack Hodgson and I led for the Berkman Thursdays Blog Group might well have been condensed into a five-minute lightning talk — leaving us extra time to enjoy the always-important post-meetup food-and-beer session.
Here is an adaptation of Andy's seven-step process for getting started in Twitter. I've replaced the names he used with some of my own Twitter friends — namely, price the four participants from our presentation who've already accepted our challenge and started (or resumed) Twittering themselves.
Go to Twitter and sign up for an account.
Go to my Twitter URL (http://twitter.com/bryper)
Click add bryper.
Congrats, you're now following your first person. Look at the icons in the right-hand toolbar on my page. If you see people that you'd like to follow, click on their icons and add them as well.
Repeat steps 2-4 with: Alex Sherman, Critt Jarvis, Jesse Baer, and Deb Block-Schwenk. That should get you started with a stream of incoming tweets.
Start sending out updates yourself. Now you're part of the conversation!
When you're up and running, leave a comment [here] with your thoughts, along with you twitter URL.
Note: Here is Andy Kaufman's Twitter stream.
Technorati Tags: Boston Marathon, Steve Runner, Kenya, Kenyans, Patriots Day, Red Sox