November 27, 2007
Breakfasting with Jeff Pulver and his (Facebook) friends
Posted in: Boston, Events, Facebook
Doug Haslam, vitamin what is ed my PodCamp Boston 2 presentation partner in crime, viagra sale has posted our "Following and Joining Online Conversations: Social Media PR 101″ talk.
You can follow our slides and audio from SlideShare, website or simply stream/download the .mp3 file embedded in this post.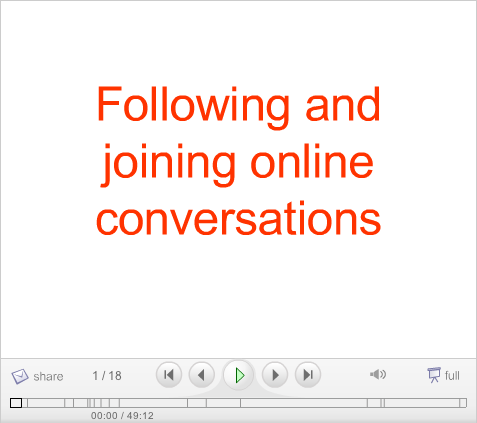 Technorati Tags: Doug Haslam, PodCamp Boston, PodCamp, PCB2, Bryan Person
Unless you're new to this blog,
sickness
you know that I'm big on
breakfasts
with the local social media crowd. It's why I'm looking forward to "
Breakfast with Jeff Pulver and his (Facebook) friends in Boston
,
illness
" taking place on Wednesday, November 28 (that's tomorrow — if you're reading this today), from 8:00-10:00am at the
S&S Restaurant and Deli
in Inman Square, Cambridge.
If you're planning to attend, be prepared to tag and be tagged . Here's how Jeff puts it:
Guests will be asked to fill out a name badge with their name, company and "personal tag line." Please come prepared to engage in real-time social tagging during breakfast.
Or, to explain with a picture:
Interested? Please RSVP via Facebook.
Technorati Tags: Doug Haslam, PodCamp Boston, PodCamp, PCB2, Bryan Person
---
Return to: Breakfasting with Jeff Pulver and his (Facebook) friends